Faculty-led Program Proposal Process & Application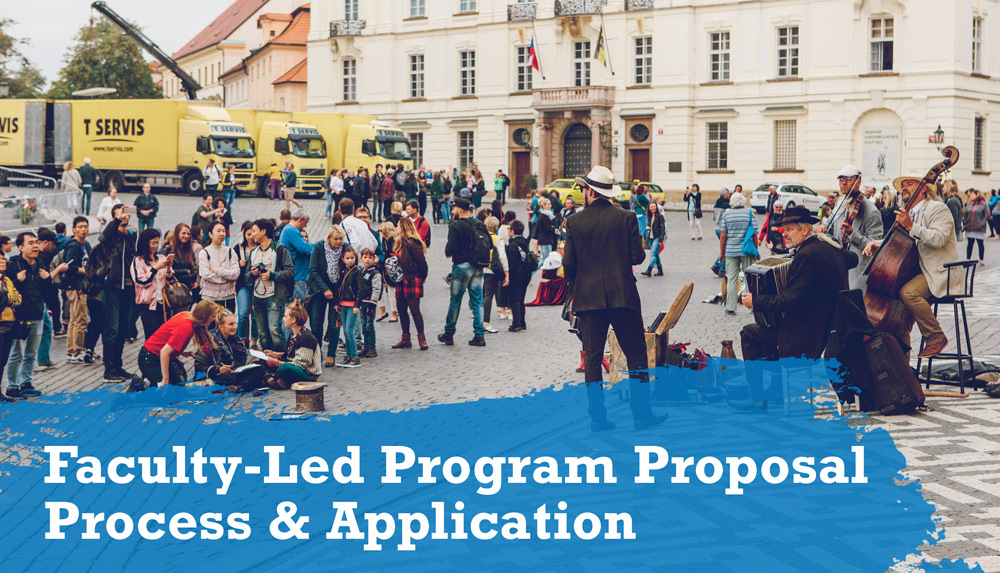 CSUSB faculty-led programs are the cornerstone of our Education Abroad opportunities. All faculty and staff who wish to lead a program abroad are required to submit a thoughtfully-designed proposal for review and approval.
Proposals
Applications are now open for all faculty-led education abroad programs in Summer 2023. Faculty and staff interested in leading programs abroad may submit their proposals via an online application process through the CSUSB Education Abroad website (direct links: https://goabroad.csusb.edu/?go=facultyledproposal and https://goabroad.csusb.edu/?go=noncreditprogram).

The CSUSB Office of Education Abroad provides administrative and logistical support and will support you in your development of this program. The Center for Global Management (CGM) office will provide additional support to faculty in the Jack H. Brown College of Business.

Expected Timeline for Application and Approval
March: Application opens; faculty and staff begin creating proposals on Terra Dotta (this website).
September 10: Faculty and staff submit all proposals by this deadline.
October 01: Proposals are reviewed and approved by university administrators; during this time, details may need to be confirmed or reviewed with program leaders as needed (e.g., itineraries, third-party provider information; final budgets).
November - December: Contracts/memoranda and budgets are completed.
January: Education Abroad office staff work to prepare marketing materials, then share these with program leaders for recruitment throughout the application period. Faculty and staff promote their programs at the Spring Education Abroad Expo and in info sessions; application deadline in March.
Contact
If you have any questions or concerns about submitting your proposal, you may email the Office of Education Abroad at goabroad@csusb.edu.
If you are a faculty member with the Center for Global Management (CGM), you may also contact cgm@csusb.edu with specific questions about budgets, third-party providers, and/or marketing.