Speak with us about study abroad!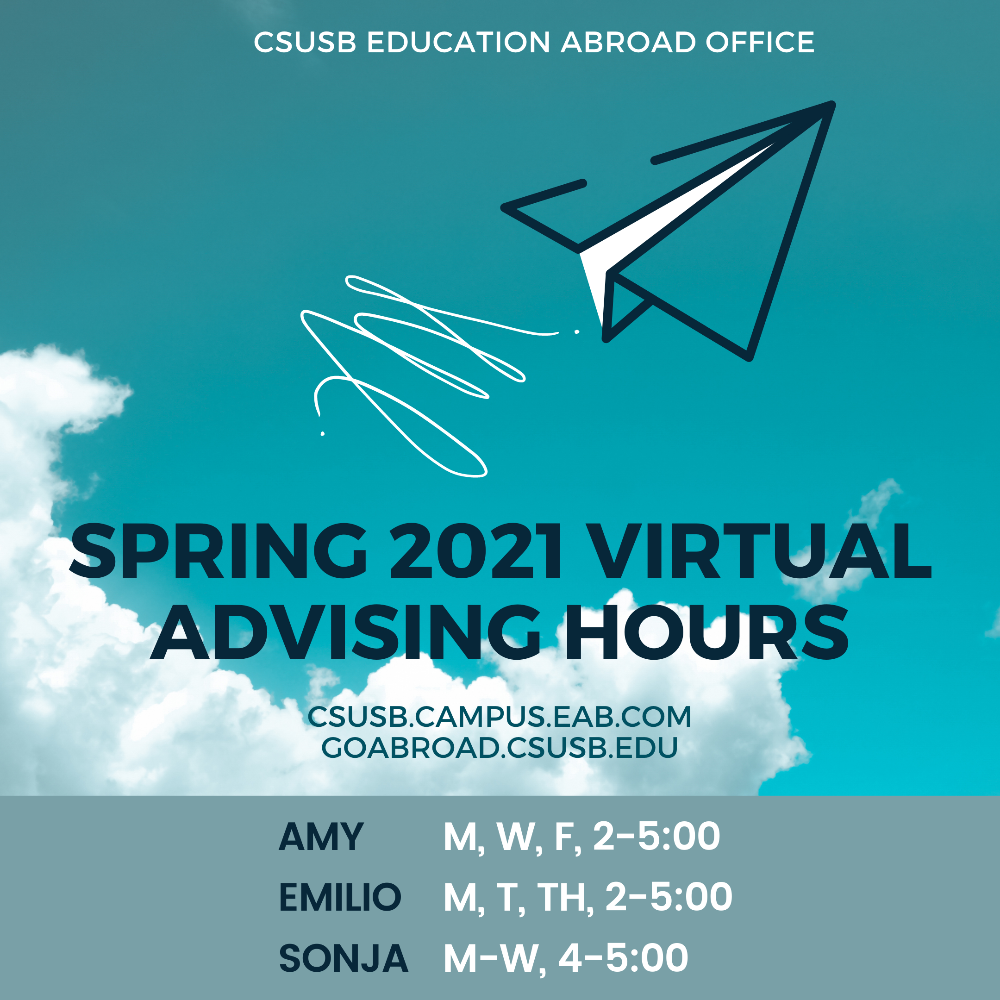 COVID Note:
Due to ongoing safety concerns for COVID-19 and the U.S. Department of State travel warnings, we are monitoring conditions and expect to announce our summer 2021 program updates in the spring 2021 semester.
If you have any questions, please the Education Abroad office at goabroad@csusb.edu. You can also follow CSUSB updates on COVID-19 here.
Virtual Advising:
The team - Amy, Emilio, and Sonja - are still available for virtual advising (make an appointment here). In spring 2021, we are telecommuting and cannot meet with you in person until later in the year, so please email us with any questions.
Once we can resume in-person meetings, please visit us in CGI!
Center for Global Innovation (CGI) 3rd floor
5500 University Parkway
San Bernardino, CA 92407
Telephone: (909) 537-3944
Instagram: @goabroad.csusb
YouTube: YouTube channel
Email: goabroad@csusb.edu
Advising Appointments: https://csusb.campus.eab.com