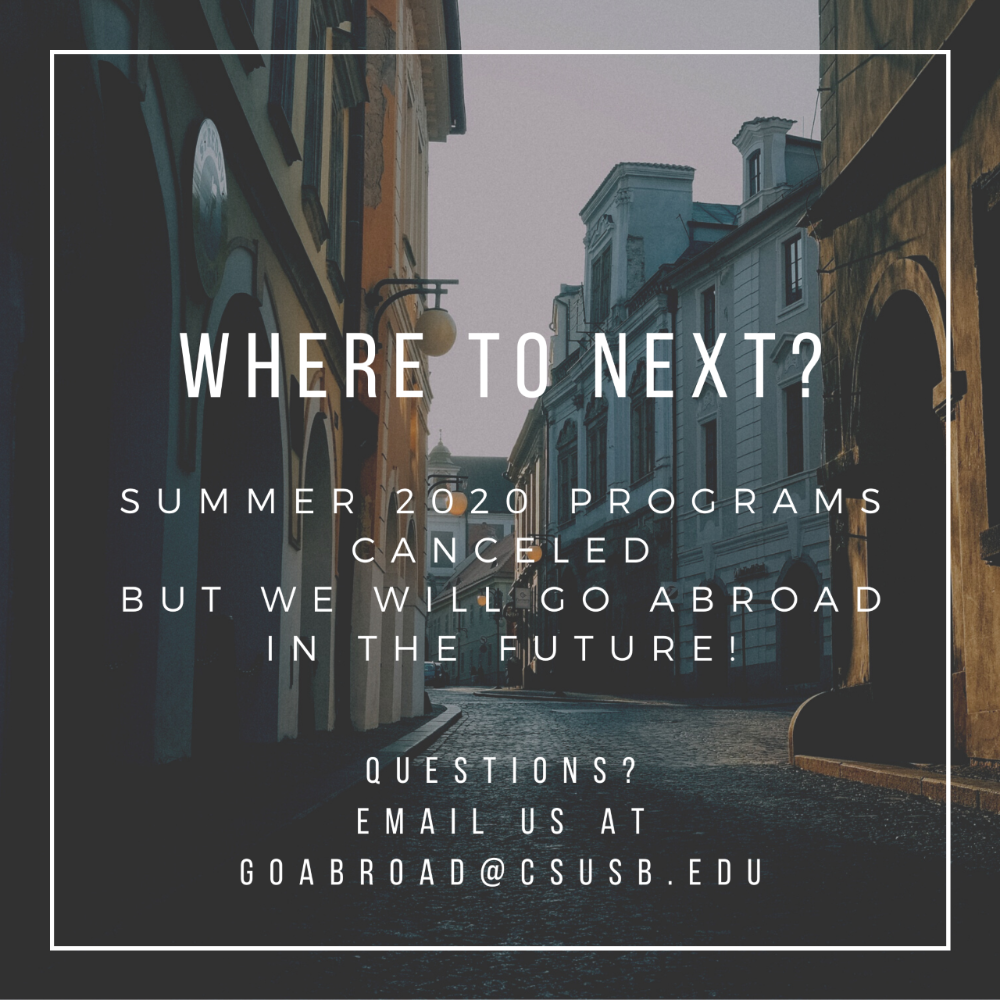 This week, we are hosting a virtual open forum to talk with you about any questions you have, on the following dates and times:
Thursday, March 26, 3:00-4:30 pm (PST)
Friday, March 27, 2:00-3:30 pm (PST)
The team -
Amy, Emilio, and Sonja
- are still available for virtual advising. We currently telecommute and cannot meet with you in person for the unforeseeable future, but please
email us
with any questions.
Once our campus is open again,
please visit us in CGI!
Center for Global Innovation (CGI) 3rd floor
5500 University Parkway
San Bernardino, CA 92407
Telephone: (909) 537-3944
Email:
goabroad@csusb.edu