Funding Your Program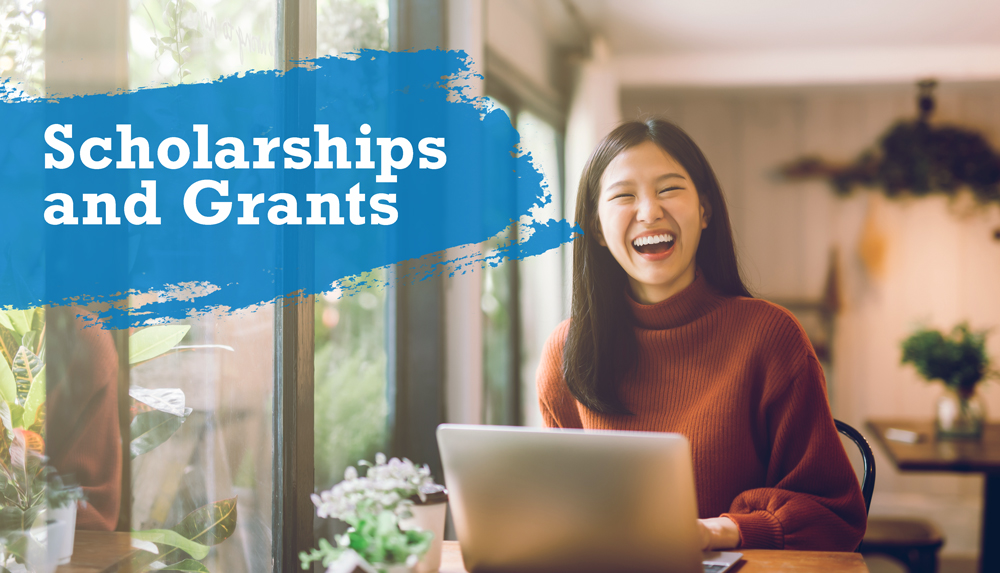 Funding Your Program
How much does the program cost? How much can I afford? Can I receive financial aid? When can I apply for funding? What scholarships and grants can I apply for?
We recognize that you have questions about funding your program, and we wrote this page to help you navigate those questions.
"How Much Does Education Abroad Cost?"
There is more than one answer to this question because there are many
types of programs
. As a result, we recommend that you
make an advising appointment
with someone on our Education Abroad team (located in Center for Global Innovation, third floor) or visit the CSUSB Office of Financial Aid & Scholarships (University Hall 150) during their walk-in advising hours on Mondays through Fridays, 9:00 am to 12:00 pm and 1:30 to 4:00 pm.
However, we believe that in many cases studying abroad can be as affordable, if not
more affordable
, than studying in the U.S.
"How Much Can I Afford?"
While each person's finances vary greatly, we recommend you start by assessing your budget using free online calculators like this one by Yale University:
Study Abroad Budget Calculator.
Costs for your program may include tuition, fees, housing, travel expenses, passport and visa costs, local transportation, books and supplies, and personal expenses. We also recommend you visit the CSUSB
Office of Financial Aid & Scholarships
(University Hall 150) to discuss the affordability of your program.
"Can I Receive Financial Aid?"
If you're receiving credit on your program, the short answer is:
yes
, you can receive financial aid! Remember that "financial aid" includes everything from your federal Pell Grant, California grants, university funds, loans, and more. Many students receive more financial aid during fall and spring terms, and less aid during summer and winter (i.e., January) terms. So we recommend you visit the CSUSB
Office of Financial Aid & Scholarships
(University Hall 150) to confirm financial aid, review your aid package, and verify with your financial aid advisor what types of aid can be applied to your program.
"When Can I Apply for Funding?"
Typically, you should begin applying for funding between 2 to 6 months before your program departs. There are two application seasons:
If you are studying abroad during the summer, fall, or academic year, you will apply between January and April of that year.
If you are studying abroad in the spring or summer, you will apply in the preceding September through November.
Scholarships and Grants for Credit-Bearing Programs Abroad
In addition to your financial aid package (e.g., Federal Pell Grants, California State Grants), below is a list of CSUSB and external funds provided for students who study in other countries.
CSUSB Funds
CSUSB offers many funds for students in credit-bearing education abroad programs. You can also review this frequently-updated
application page of CSUSB grants
.
External Funds
In addition to CSUSB funding, there are many external scholarships and grants for students in education abroad programs. Here is a list of the most common funds.
Gilman Scholarship: The U.S. Department of State offers the Benjamin A. Gilman International Scholarship to U.S. citizen undergraduate students who are receiving Federal Pell Grant funding at a two-year or four-year college or university to participate in education and internship programs abroad. See the scholarship's YouTube channel for more.

Eligibility: Undergraduate U.S. citizen Pell Grant recipients planning to study or intern for a minimum of 3 weeks in a Level 1 or 2 travel advisory country.
Fund: Varies between $2,500 and $5,000 (up to $8,000 if you study a "critical need" language like Korean, Chinese, or Japanese).
Application: https://gilmanapplication.iie.org/Applicant/
Deadline: Early March (for summer, fall, January term, and academic year) and early October (for spring and summer). Summer applicants can apply first in October then again in March if they do not receive funding after their first application.

Gilman-Education New Zealand Scholarship: The Gilman-Education New Zealand Scholarship is a prestigious program for high-achieving U.S. students wishing to study in New Zealand. See the scholarship's promotional YouTube video.

Eligibility: Undergraduate U.S. citizen Pell Grant recipients planning to study in New Zealand for a minimum of 3 weeks starting between May 1 and April 30.
Fund: Varies.
Application: https://gilmanapplication.iie.org/Applicant/
Deadline: March (for summer, fall, January term, and academic year).

Gilman-McCain Scholarship: The Gilman-McCain Scholarship provides awards of $5,000 for child dependents of active duty service members to study or intern abroad on credit-bearing programs.

Eligibility: Undergraduate U.S. citizen Title IV funding recipients who are dependent children of an active duty military member(s) during the time of application and are planning to study or intern for a minimum of 3 weeks in a Level 1 or 2 travel advisory country.
Fund: $5,000.
Application: https://gilmanapplication.iie.org/Applicant/
Deadline: Early March (for summer, fall, January term, and academic year) and early October (for spring and summer).

Fund for Education Abroad
Critical Language Scholarship
IIE Freeman-Asia Award
Scott's Cheap Flight Scholarship
Tortuga Backpacks Award
Diversity Abroad Ambassador Scholarship
Boren Awards
Fulbright Awards
German Academic Exchange Award (DAAD)
Further Reading