How to Make an Advising Appointment
Make an appointment with us here) or visit our Education Abroad office in the Center for Global Innovation on the third floor (CGI 301). Here is our team:
Amy (Ying-Mei) Chien
, Study Abroad Coordinator,
goabroad@csusb.edu
(general) and
ychien2@csusb.edu
(direct). Her advising hours run most Mondays, Tuesdays and Wednesdays from 2:00 to 4:00 pm. Her specialties include exchange students (inbound and outbound) and inbound/international CSUIP students; payment processes; student budgets; faculty-led programs; financial aid for education abroad; and summer programs abroad. Make an advising appointment with Amy here:
https://csusb.campus.eab.com/
(log in with your MyCoyote credentials). Her
virtual office is here
.
Making an Advising Appointment on EAB:
Screenshot 1: Scheduling an Appointment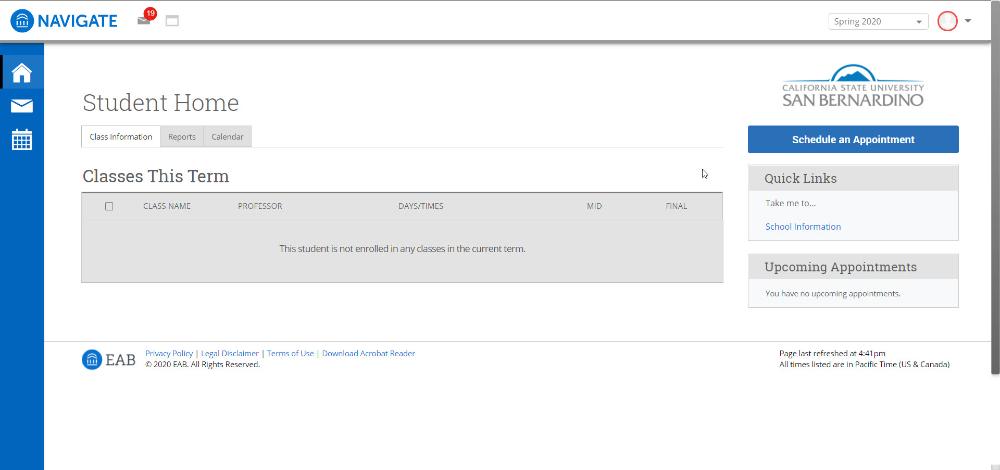 Screenshot 2: Selecting "Education Abroad" as a Student Service
Screenshot 3: Selecting "Center for International Studies & Programs" as a Location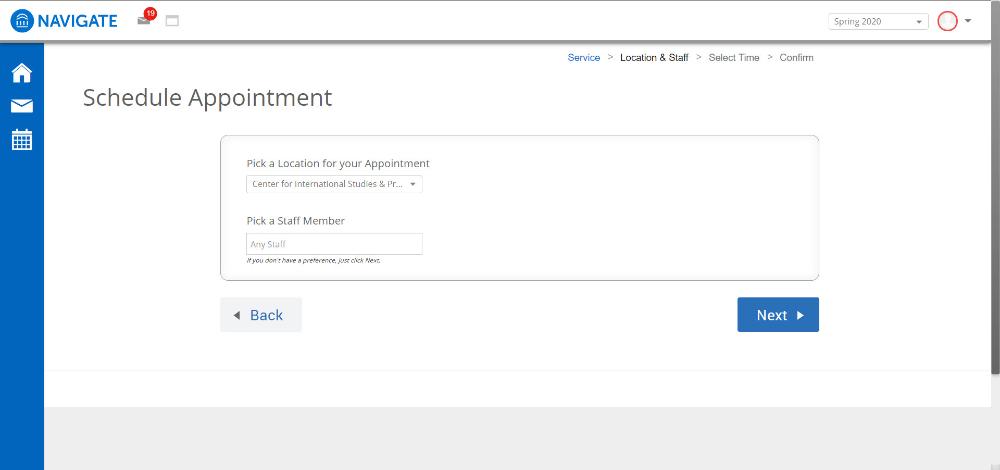 Screenshot 4: Selecting a Member of our Education Abroad Team to Meet With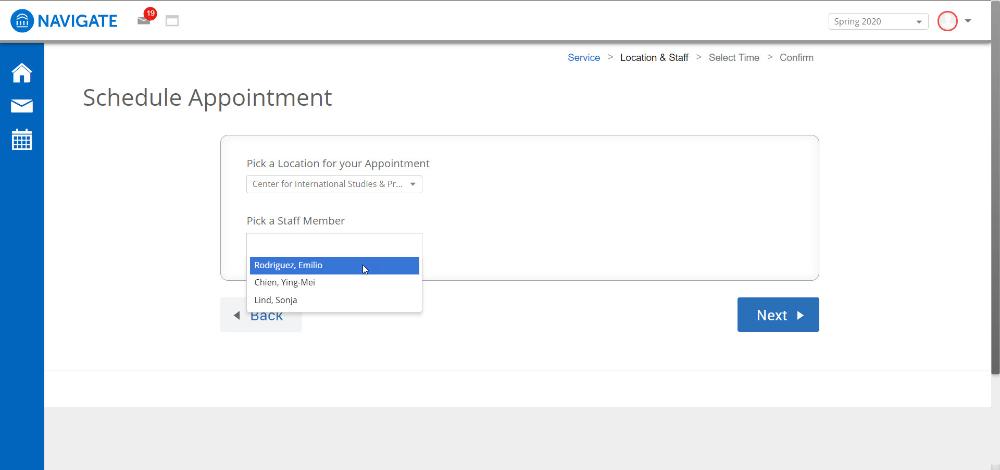 Screenshot 5: Selecting the Date of Your Appointment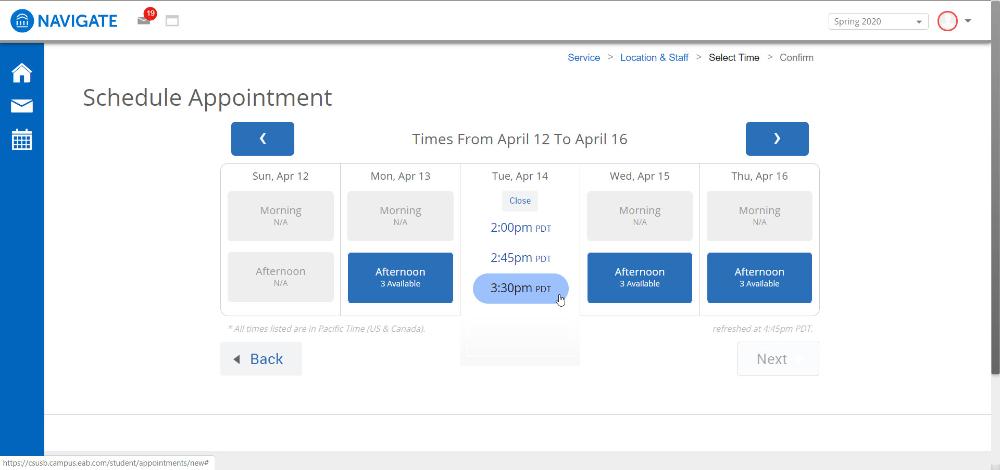 Screenshot 6: Receiving a Confirmation of Your Advising Appointment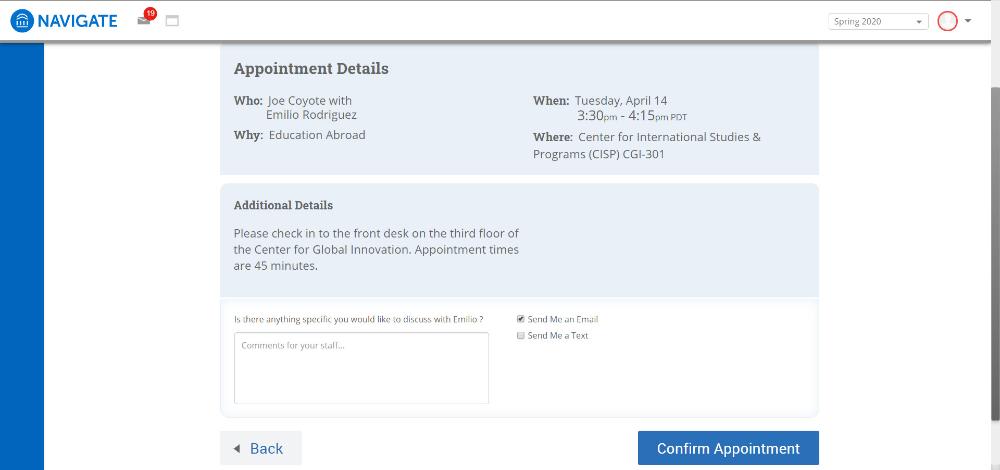 Contact Us
For any questions about making an appointment, please email the Education Abroad office at
goabroad@csusb.edu
. You can also
make an advising appointment here
.