How to Apply to Study Abroad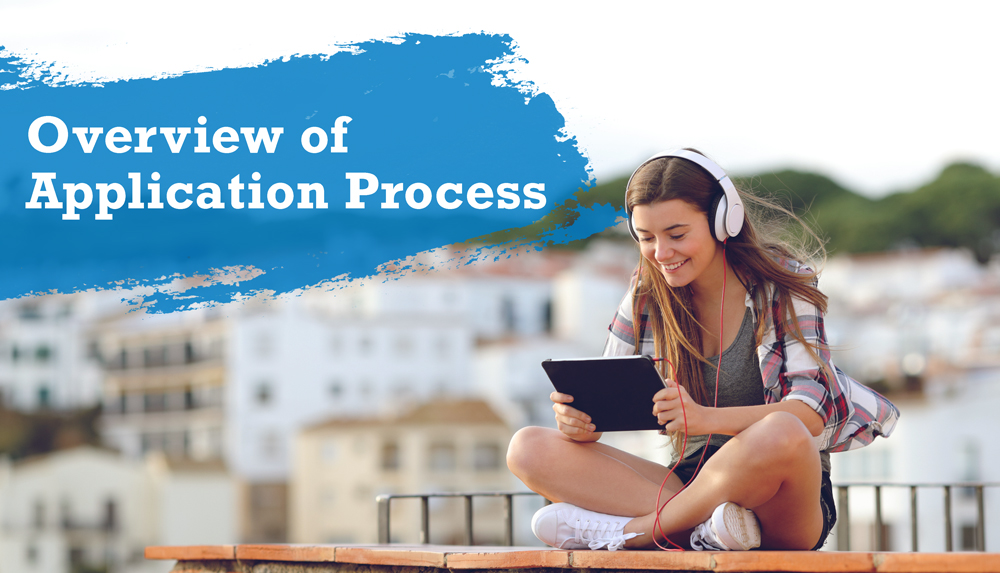 How to Apply
To browse, research, and select your programs.
Make an advising appointment with us for help selecting the best program and to discuss any steps you need to complete to study abroad.
Identify the program you would like to apply for and click the "apply" button on the overview page of your selected program.
Complete the online application (this includes an unofficial transcript, application to the Presidential Study Abroad Award, and others).
Pay the non-refundable application fee (fee varies per program).
CSUSB Application Deadlines
February 15: Priority deadline for summer programs.
February 15: Fall semester and academic year programs.
September 15: Spring semester and calendar year programs.
Note that other programs like CSUIP and third-party providers may have earlier or later application deadlines. Several programs require a
double application
, including
CSUIP programs
, bilateral
exchange programs
, and
third-party provider programs
.
Faculty-led programs
only require one application. Deadlines may also be extended.
Application Review
Following the application deadline, the Education Abroad office staff and others (such as CSUSB faculty) review the applications. Once a decision has been reached on your application, you will receive a notification via email regarding a change of status in your application (typically 2-4 weeks after the application deadline).
Program Decision and Next Steps
Students admitted to an education abroad program are required to complete several documents (questionnaires and materials) in their application portal. These items are time-sensitive, so please review each step immediately upon your program decision.
Complete post-decision documents. Once you have received an email that you have been accepted to the program, you will have access to the "Post-Decision" materials in your online application. You must complete and submit these items by the deadlines provided to participate in the program. These documents include flight information, passport information, medical forms, disciplinary clearance, information on how to register for AlertTraveler, and more.
Apply for financial aid. Meet with a financial aid advisor on campus to discuss how you will pay for your year abroad. Please review this list of scholarships you can apply for to study abroad.
Make program payments. In addition to your non-refundable application fee, you will also be asked to pay the rest of your program fees. Students who do not submit the deposit by the deadline(s) may be disenrolled from the program.
Meet with your academic advisor or department. You will need to meet with your academic advisor(s) to discuss the courses you will be taking abroad and get approval for those courses. Please review these steps for transferring your credit.
Apply for a passport and/or student visa. While all students need a passport to travel, not all need a student visa. Most countries require a visa or residency permit if you are attending an educational program for more than 90 days. You are entirely responsible for obtaining your visa if it is required. Please review this information on applying for a passport and/or student visa.
Pre-Departure Orientation
Before departure, you should prepare for their experience abroad to help with culture shock and adjustment during arrival. We will help you with this process and will host a
mandatory pre-departure orientation
before your departure. This orientation will take 1-4 hours. We also recommend that you research the location where you will live and the regions to which you will travel. Check the
Centers for Disease Control
for required immunizations and health information. Check the
U.S. State Department
for travel warnings and alerts. You can also review this
webpage on travel safety
.
Flights
After you have been accepted into the program, review program start dates and book a flight to your study abroad location. Please
do not
book your flight before a program decision has been made. Additionally, some programs may have a mandatory group flight, so ask your program leader.
Contact Us
For any questions about these programs, please email the Education Abroad office at
goabroad@csusb.edu
. You can also
make an advising appointment here
.