Your Travel Health and Safety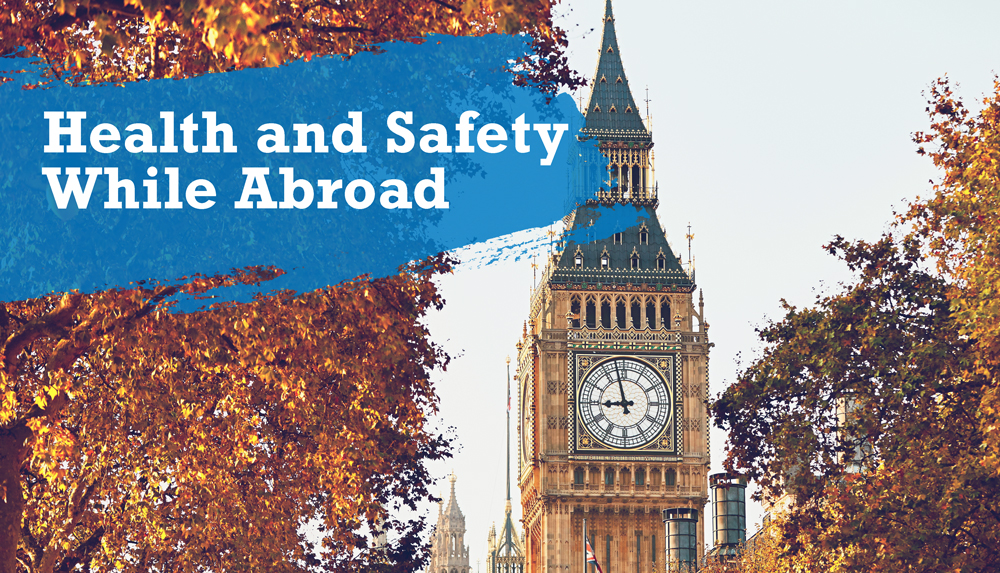 Your health and safety are important to us.
Here are some details to consider.
Medical Insurance
If you participate in a CSUSB education abroad program, you are required to have valid medical insurance for the length of the program. You should check with your primary insurance carrier to assure adequate coverage for accident, illness, or long-term disability while abroad. Where this coverage is not provided, you are responsible for obtaining appropriate coverage and are encouraged to contact your health insurance provider to inquire about obtaining appropriate coverage while abroad. If you have a medical concern, we recommend that you consult with your family physician in advance to discuss treatment options while abroad. You should also make sure that you understand the extent of your coverage while abroad and the procedures for making a claim with your insurance provider.
Further Reading
Contact Us
For any questions about travel, health, or safety, please email the Education Abroad office at
goabroad@csusb.edu
. You can also
make an advising appointment here
.