Education Abroad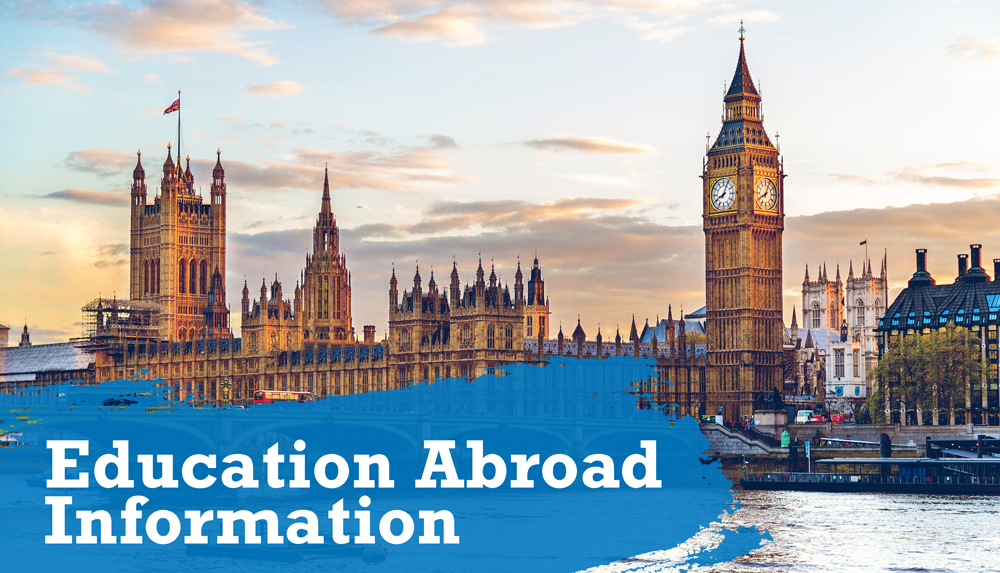 Welcome!
Welcome to the CSUSB Education Abroad website. This site is designed for currently-enrolled CSUSB students who want to study, serve, intern, or volunteer abroad or in the U.S. If you are a student who is interested in studying at CSUSB, and you are an exchange student abroad, please visit this site. Note: for all COVID-19 updates, please visit our website, www.csusb.edu/covid-19.

At CSUSB, there are many things you can do:
You can study abroad. You can take classes you can't take here, graduate on time, study a language, explore your heritage, experience the world, and get better job opportunities.
You can see results. In one study, recent college graduates who studied abroad got their first job within 6 months of graduation, and most reported that study abroad was effective or very effective in building job skills.
You can afford it. Most students will receive their financial aid on education abroad programs, in addition to the many CSUSB and external funds and scholarships.
You can go (practically) anywhere, any time. Please see descriptions of our credit-bearing programs and non-credit experiences in the U.S. and abroad.
You can visit us. Our Education Abroad office offers walk-in hours - no appointments necessary - most Mondays through Thursdays from 2:00 to 5:00 p.m. in the Center for Global Innovation (CGI), on the third floor. You can make an advising appointment, call (909) 537-5212, or email us at goabroad@csusb.edu to schedule a visit.
You belong. Most students who study abroad with CSUSB are the first in their family to get a college degree and most receive financial aid. We are happy you can go abroad with us!
Visit Us
In spring 2021, we'll continue to hold virtual advising only (make an advising appointment with us here). When we resume in-person meetings, please visit our Education Abroad office in the Center for Global Innovation on the third floor (CGI 301).
Amy Chien, Study Abroad Coordinator,
goabroad@csusb.edu
(general) and
ychien2@csusb.edu
(direct). Her advising hours run most Mondays, Tuesdays and Wednesdays from 2:00 to 4:00 pm. Her specialties include exchange students (inbound and outbound) and inbound/international CSUIP students; payment processes; student budgets; faculty-led programs; financial aid for education abroad; and summer programs abroad. Make an advising appointment with Amy here:
https://csusb.campus.eab.com/
(log in with your MyCoyote credentials).
Visit her virtual office here
.